Have you been skeptical about whether to purchase Brother SQ9185 for your bigger projects, such as quilting? You don't have to be anymore because Brother SQ9185 promises you many things that you will actually need. From different stitch patterns to high performance to precision and speed, this sewing and quilting machine has got it all. This article gives you an in-depth SQ9185 review and what features you shall look for before purchasing it.
Key Points To Consider Before You Buy
It is not advisable to purchase a sewing machine before doing further research about what features you want in your sewing machine. First of all, you need to list all your requirements and check if this machine provides all that. There are few important factors you shall never overlook before buying any sewing machine. Some of these factors are listed below.
Look And Weight Of The Machine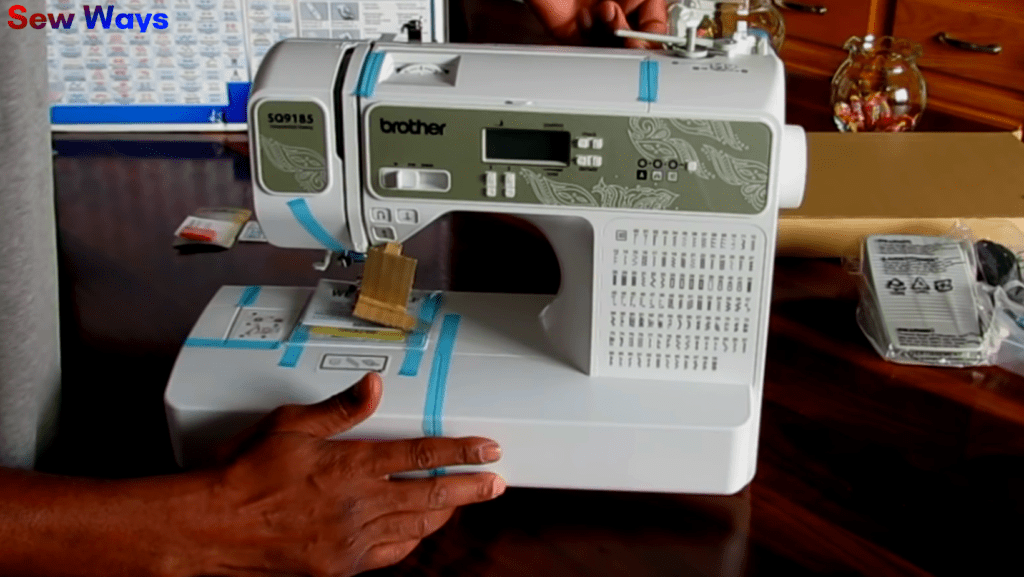 While many people overlook this factor, for me, the look and weight of a sewing machine matter a lot; not many people own separate spaces for their sewing purposes. Some have to put their machine in the space they regularly use. Therefore, your machine shouldn't ruin the look of your room. It should be good-looking so that you don't have to hide it behind the doors or curtains. Other than that, you sometimes need to move your sewing machine around; therefore, it shouldn't weigh tons like the old traditional machines. It should be compact, lightweight, and manageable.
Built-in Stitches And Patterns
Contemporary sewing and quilting machines have built-in designs, stitches, and other patterns, which makes the work of sewists much easier. Older machines don't have this feature. It brings so much creativity to your work and makes it easy to try different stitch styles. Before you buy, make sure your sewing machine has as many inbuilt stitch patterns and designs as possible. Talking of Brother sewing and quilting machine SQ9185, it comes with 130 built-in stitches. Other than that, it also comes with 8 styles of buttonhole stitches.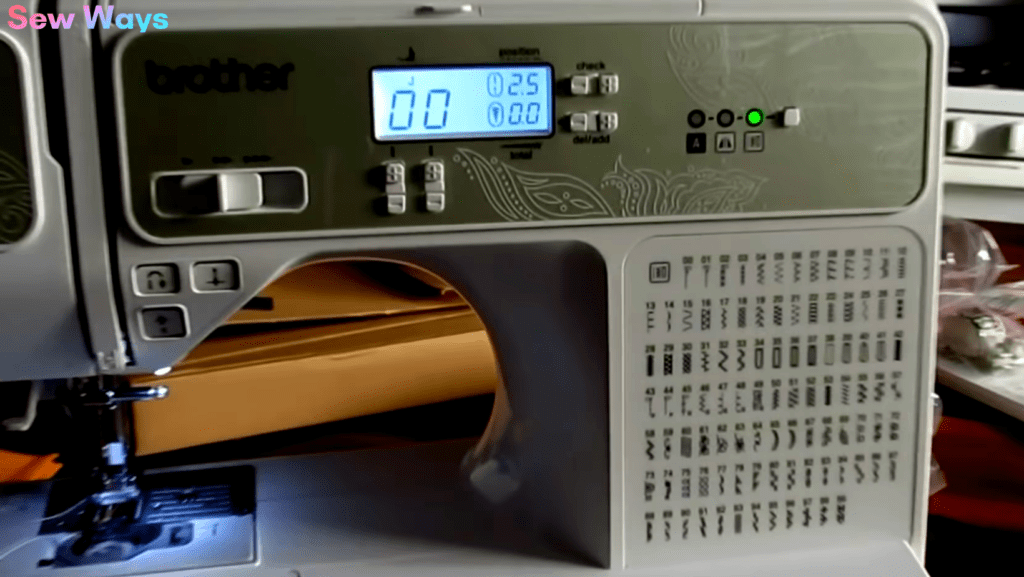 Speed Of The Sewing Machine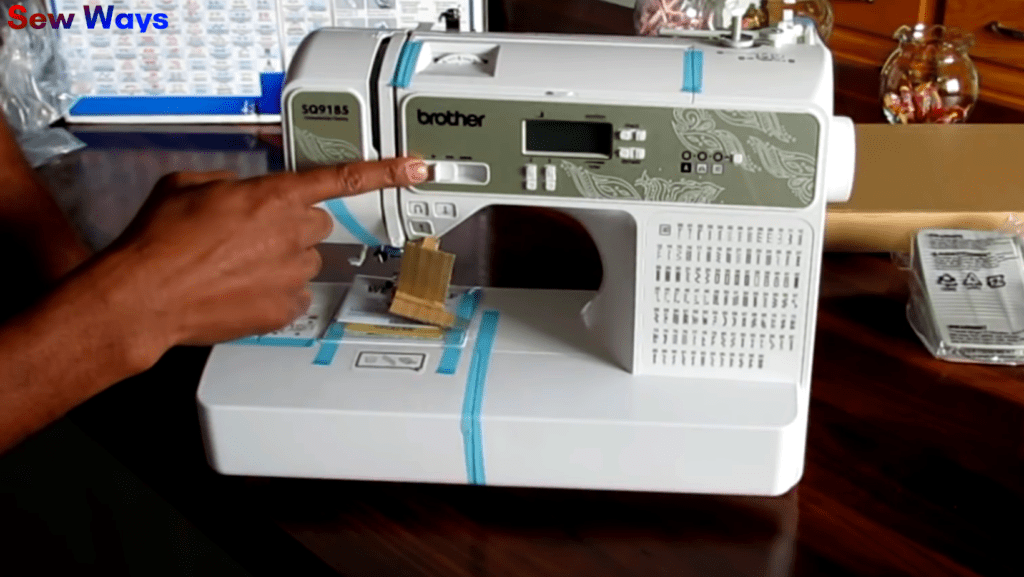 Slow-speed machine speed machines can cause so much annoyance. Moreover, they will extend your projects to weeks and take so much energy. Therefore, it is a must to look for machines that operate at high speeds. A high-speed sewing machine will do many stitches per minute. Most of the high-speed ones will sew 800 to 850 stitches per minute. Other than that, you also need to check if your machine has speed controls or not. Some work needs to be done slowly with precision, so you need to slow down your machine's speed for that.
Computerized Or Not
In this highly digitized world, it wouldn't harm if your sewing machine is computerized. Computerized sewing machines allow for great convenience. You can select your stitches and watch your progress in real-time. It makes the selection of your stitch style extremely easy. Therefore, before you buy your sewing machine, make sure it is computerized for added convenience.
Added Accessories
Remember, when you invest your money in something, make sure it comes with some added accessories. Your package shouldn't be incomplete so that you are compelled to buy the other necessities yourself. For instance, your sewing and quilting machine should have a needle set compatible with it. Other than that, it should come with a cleaning brush, sewing and quilting guide, user manual, bobbins, screwdrivers, seam ripper, and much more.
Warranty
Lastly, you should also check for the warranty your machine provides. You shouldn't consider buying anything that comes without a warranty. You might have a hard time returning it due to some issues. Therefore, always check how many years of warranty your sewing machine is providing. Brother SQ9185 offers a 25 years warranty which is quite enough.
Brother SQ9185 Review
Brother Computerized Sewing and Quilting Machine SQ9185
A sewing and quilting machine should offer good performance, precision, durability, and versatility. Fortunately, Brother SQ9185 has all that you need in your machine. Therefore if you are looking for a sewing machine with some amazing features, then look no more. SQ9185 promises many things, and this might be your next go-to sewing and quilting machine. The main highlight of this machine is its 130 built-in stitches which have immediately grabbed my attention because these are a lot. Including that, it also comes with 8 styles of one-step buttonholes.
Another thing which I absolutely love about SQ9185 is the speed of this machine. It offers 850 stitches per minute at its highest speed. You can also change the speed as per your requirement as it has variable speed control. Brother SQ9185 reviews are incredible because of its working field and bright LED light to create a comfortable working environment for you. Other than that, you will be happy to see the LCD screen, which allows you to select your stitch style, position it, do a monogram, and much more.
Adding to that, it also comes with a seam ripper, which brings utter convenience to your sewing life. Moreover, Brother SQ9185 features an automatic needle threader which saves you from doing that manually and saves your precious time. Now, you might be wondering why Brother sewing machine SQ9185 reviews are good. It is because it has a stylish look, offers tremendous performance, is compact, and above all, it provides versatility. You can not only sew with it but it is also liked by many people for its quilting capabilities.
Pros
Lightweight
Auto-needle threader
Bright LED light
LCD screen
Many built-in stitches
Large working field
Affordable
Cons
A bit noisy
For Skilled users
Check Price on AmazonCheck Price on Walmart
Overall, Brother SQ9185 will make your sewing and quilting experience a breeze with its tremendous combination of features. First of all, its bright LED lights create a perfect working field to bring precision into your work. Other than that, it has a large working space making it easy to sew and quilt. It comes with an auto needle threader, an LCD screen which brings utter convenience. The lightweight nature of the machine also makes it easier to carry or move to different locations and I recommend getting a sewing machine tote for this very reason.
Frequently Asked Questions (FAQs)
Is this Brother sewing machine SQ9185 review authentic?
Yes, you will find authentic reviews on Brother SQ9185 by the people who have happened to use this machine first hand. It offers a wide range of features which makes the sewing and quilting process convenient. Other than that, it comes with bright LED light, an LCD screen, and a wide working field for a better working experience.
Is SQ9185 worth your money?
Brother SQ9185 is definitely worth buying for the features it provides, and it is pretty affordable, to begin with. However, this machine can be tricky for beginners; therefore, it is not advisable for people who have just started learning sewing. Other than that, it is a good value for money as it offers a wide variety of stitches and designs.
How long can the Brother SQ9185 sewing machine last?
Brother SQ9185 will last somewhere from 10 to 30 years, depending on how you use it. If you properly take care of your sewing machine, it will last you up to 3 decades and perform all well. However, if you use it roughly, then it might last you from 5 to 10 years.
Final Note
Brother SQ9185 is an affordable sewing and quilting machine that offers various features for all your bigger projects. This machine has gained popularity among the people who do sewing and quilting on a large scale. It is super fast, offering 850 stitches per minute. On top of that, SQ9185 also offers varying speed control to handle different fabric types. If you are looking for an option of Brother that got built-in stitches & Inbuilt embroidery designs then the Brother SE425 machine can help you better. In a nutshell, this is an overall good sewing machine and a good value for the money.