Let me tell you there is a world outside briefs and boxers and your regular bikinis and thongs. So, when it comes to underwear, don't confine yourself or your privates to these only. The world of fashion is ever-developing and progressing and undergarments are no exception. In fact, you would agree that undergarments give you more room to experiment than your regular wardrobe.
That said, ultimately, the type of underwear you wear should be down to your personal liking and comfort level. Because you know what, the world may not see it, but our underwear has a lot of say on how our day turns out to be.
Different Types of Underwear for Both Genders – A Run-Through
As indicated, there are different kinds of underwear available in the market. They get their names according to their styles. Below, we enlist a variety of different types of underwear for your ease. Go through them and see what catches your eye and fits your style, comfort, and preference.
Briefs (Men and Women)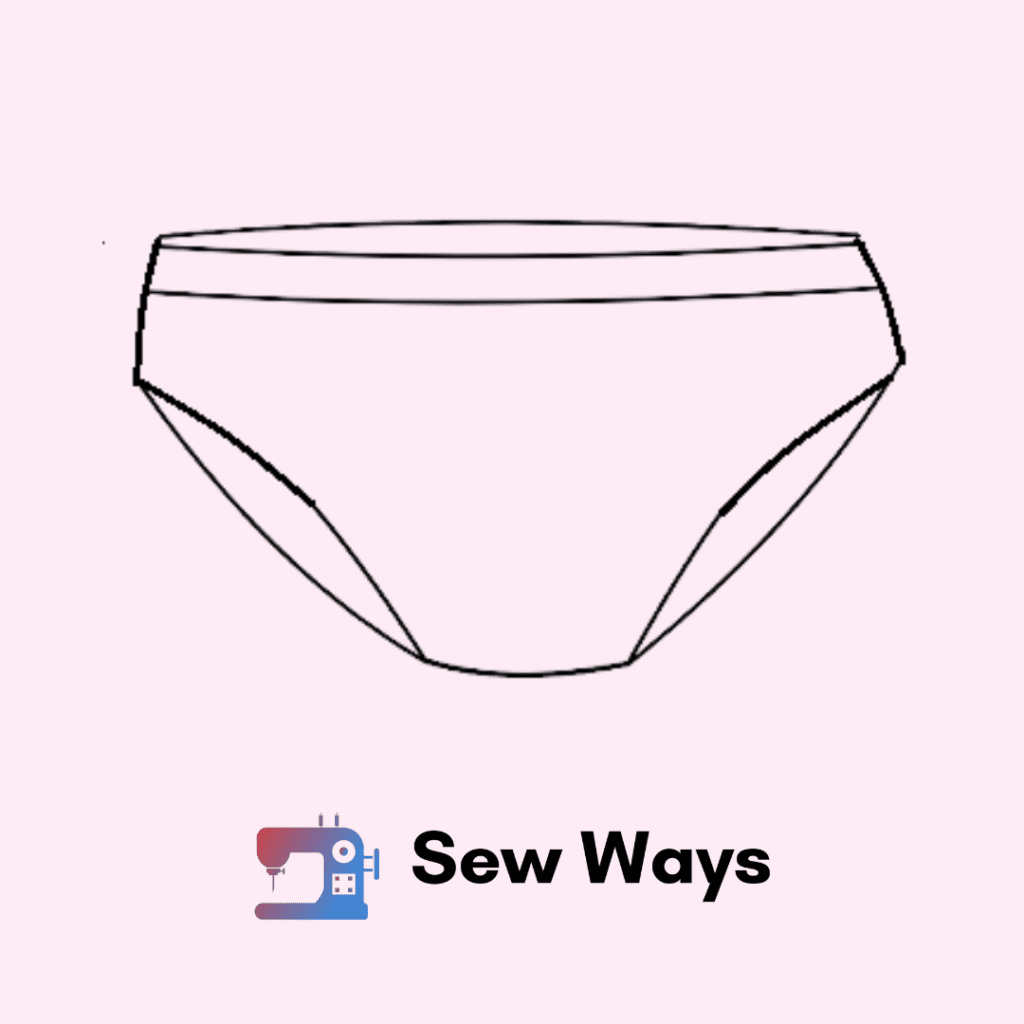 In men, briefs still cover more crotches than any other underwear type. In fact, men can wear them almost under any outfit. Briefs do give you a lot to choose from when it comes to styles and sizes. They provide required coverage and do not put any stress on the thighs and legs. Nowadays, there are low-rise, mid-rise, and full-rise briefs available.  
Low-rise briefs come over the hips and are featured to enhance the outline of the package. They go well with low shorts and a gym dress. Mid-rise briefs, on the other hand, come at the waistline. You can wear them in routine, underdress pants and jeans. High-rise briefs sit perfectly below the belly button and smoothen the stomach. They are a perfect choice with high-waisted pants.
Women's briefs are good to wear every day. They provide soft coverage and have a low rise with comfort. Their waistband essentially stays in its place and makes them a good choice for the gym as well. Women can usually wear briefs with skirts and dresses. However, don't wear them with well-fitted clothes as they will make the panty line visible.  
Boxer Shorts (Men)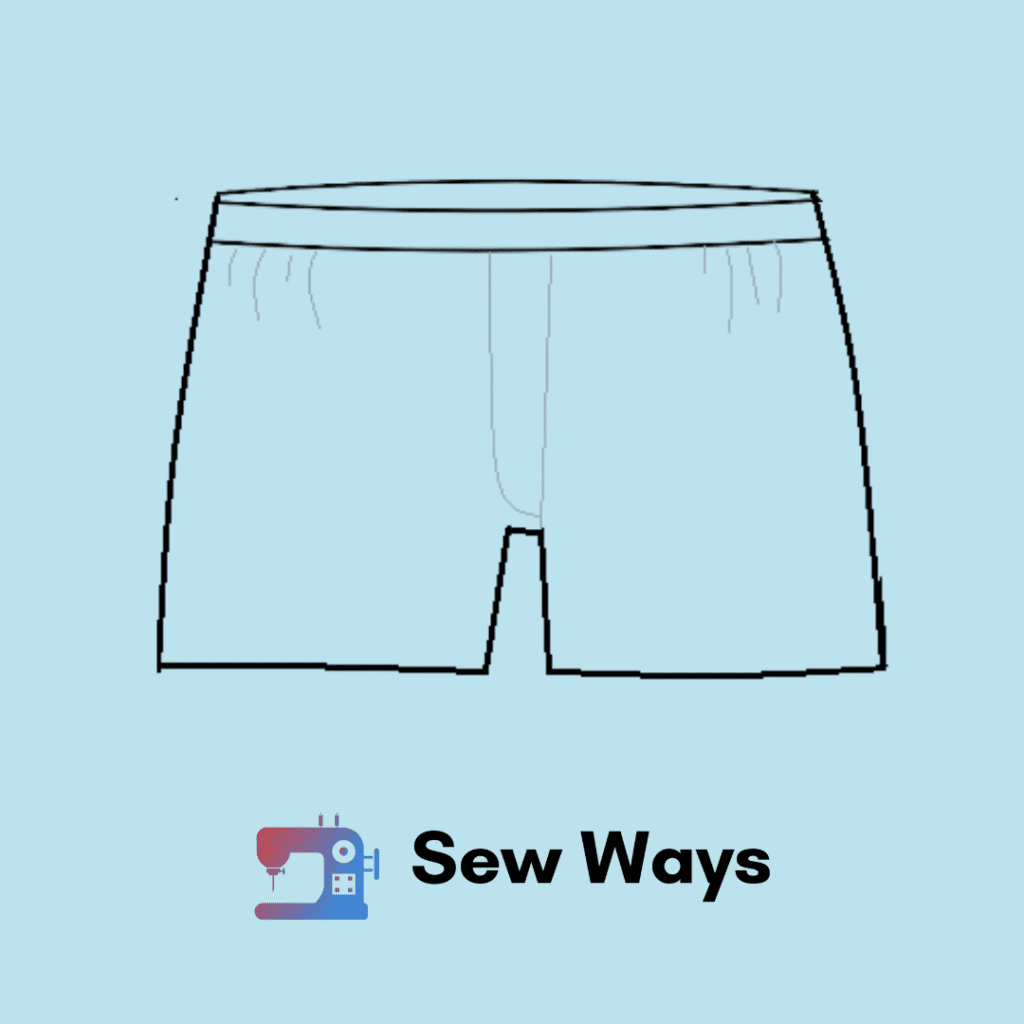 Boxer shorts first came in 1925 to provide more freedom to legs for movement. Since then, they have become extremely popular and are available in a variety of patterns and all sorts of colors. They don't provide as good a support as briefs but give excellent breathability. They usually have a stiff fabric with a balloon seat at the back to fit in the buttocks. You can aptly wear them with loose pants and pajamas.
Boxer Briefs (Men)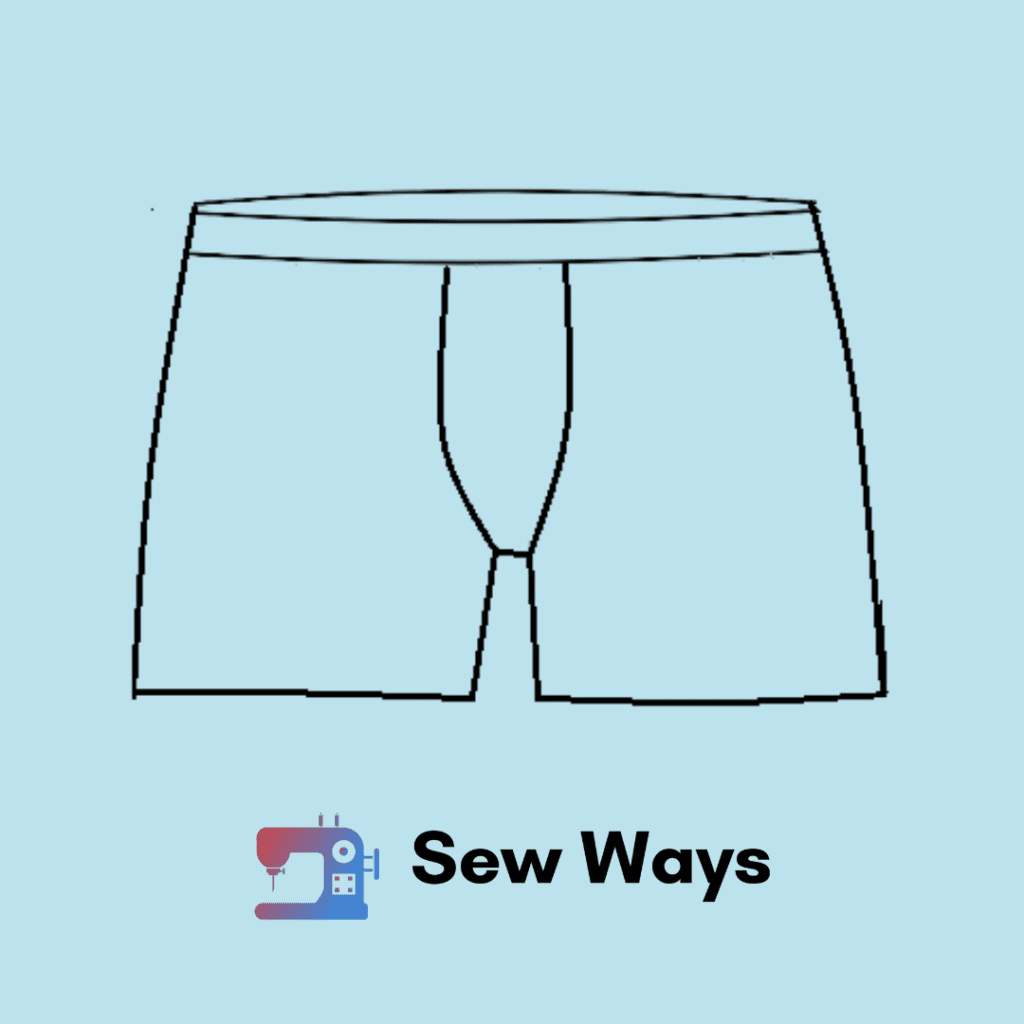 As the name suggests, these are somewhere between briefs and boxers. They come with a mid-rise that covers half of the thighs. They essentially provide similar equivalent coverage to briefs and that's why they also get the name "brief's plus". Let me say they are perfect for everyday use due to their comfiness.
What is likable about boxer briefs is that they feature moisture-wicking fabric and waistbands to minimize the waist. Moreover, they come with odor guards and give nice enhancement to the package. As they prevent you from chafing, they are best to carry during any manual work. You can wear boxer briefs with almost every kind of outerwear.  
Bikini Panty (Women)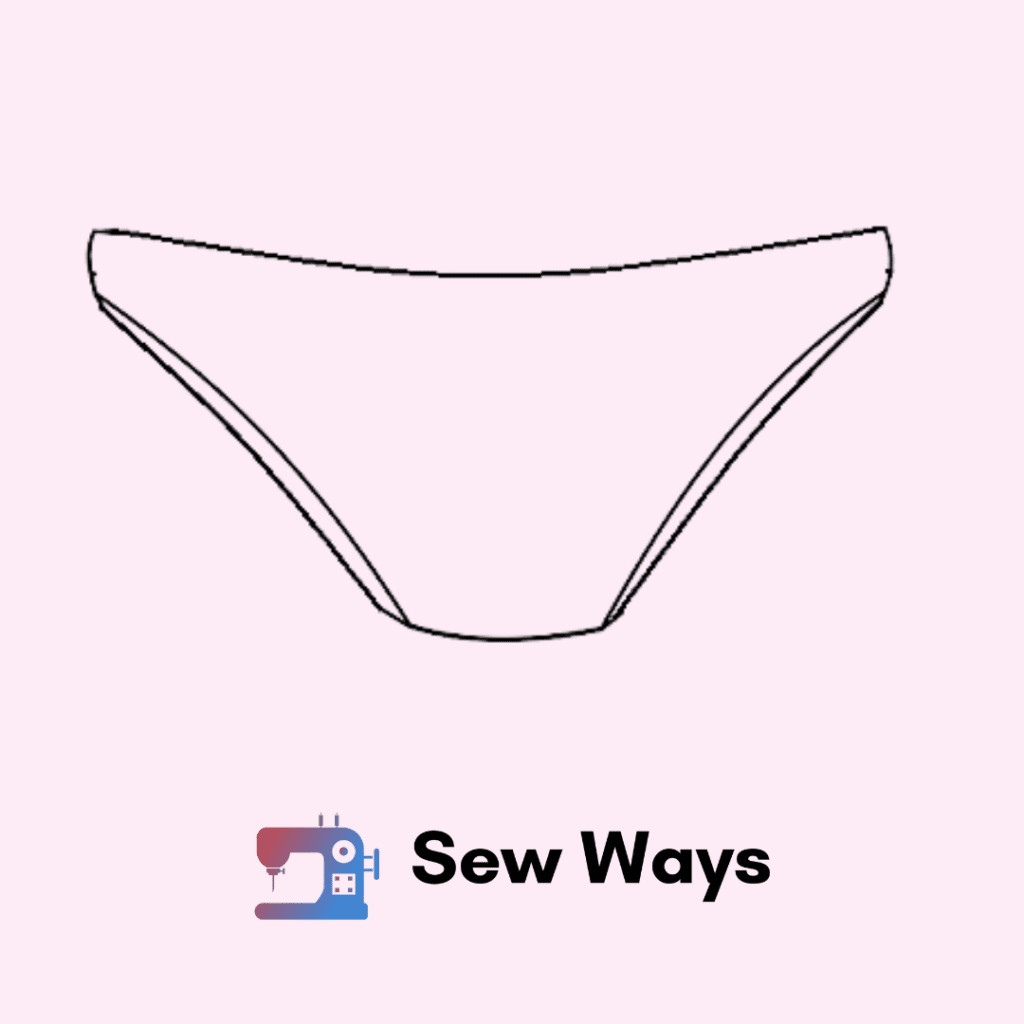 Bikinis are similar to briefs, but they provide less coverage than briefs. This property serves women perfectly. They sit below the waist and have a triangular shape at the back and front. Moreover, they feature a low rise at the hip and a high cut on the legs. As they are favorite beachwear for women, they are usually made up of waterproof material and recyclable swim fabric. They can also be perfect with any kind of bikini top and spice up your moment! 
French Cut Bikini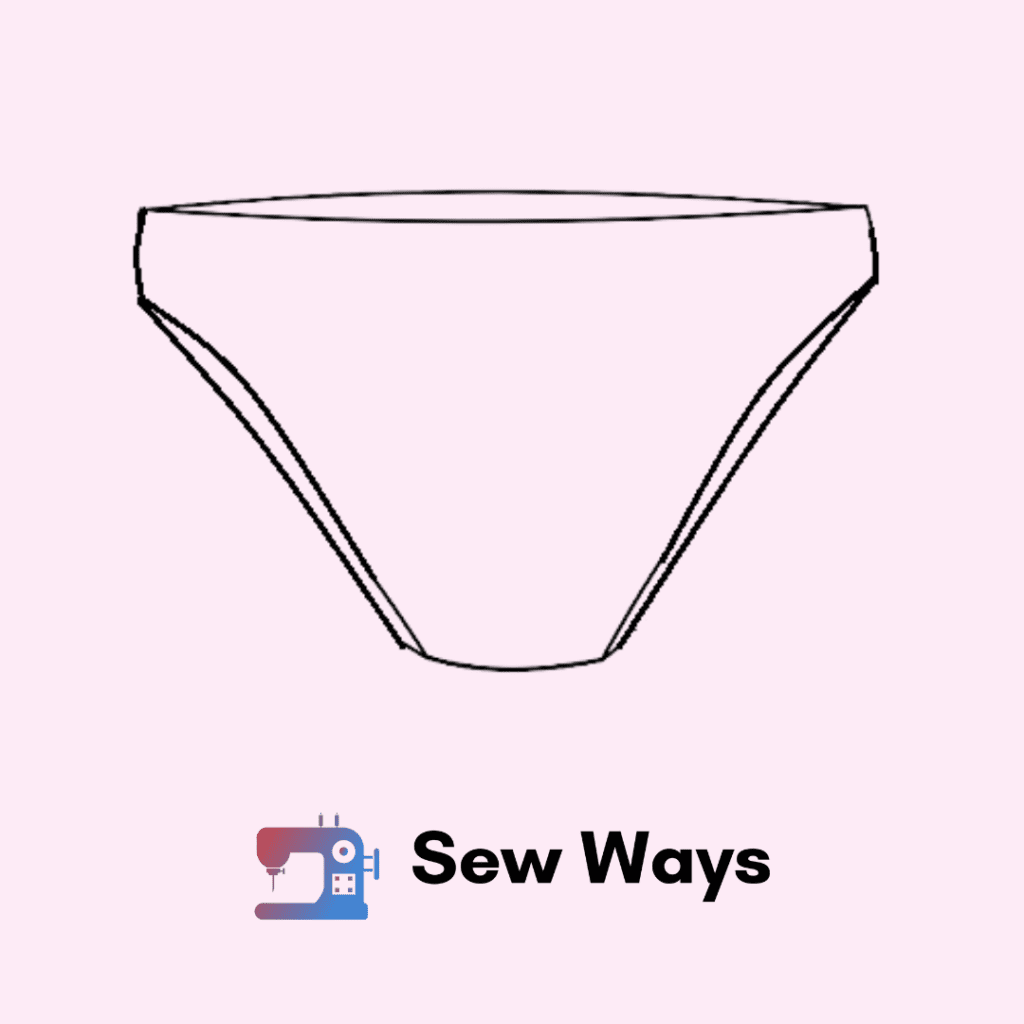 This bikini features a high cut on the leg and a high waist that is higher than your classic briefs. Although they are one of the most in-demand styles in women's underwear, they lack sufficient coverage. If you are okay with the coverage, you can wear them for swimming, on fantasy nights, and even on your date. Moreover, you can pair them with anything, from saree to midkini top.  
Booty Shorts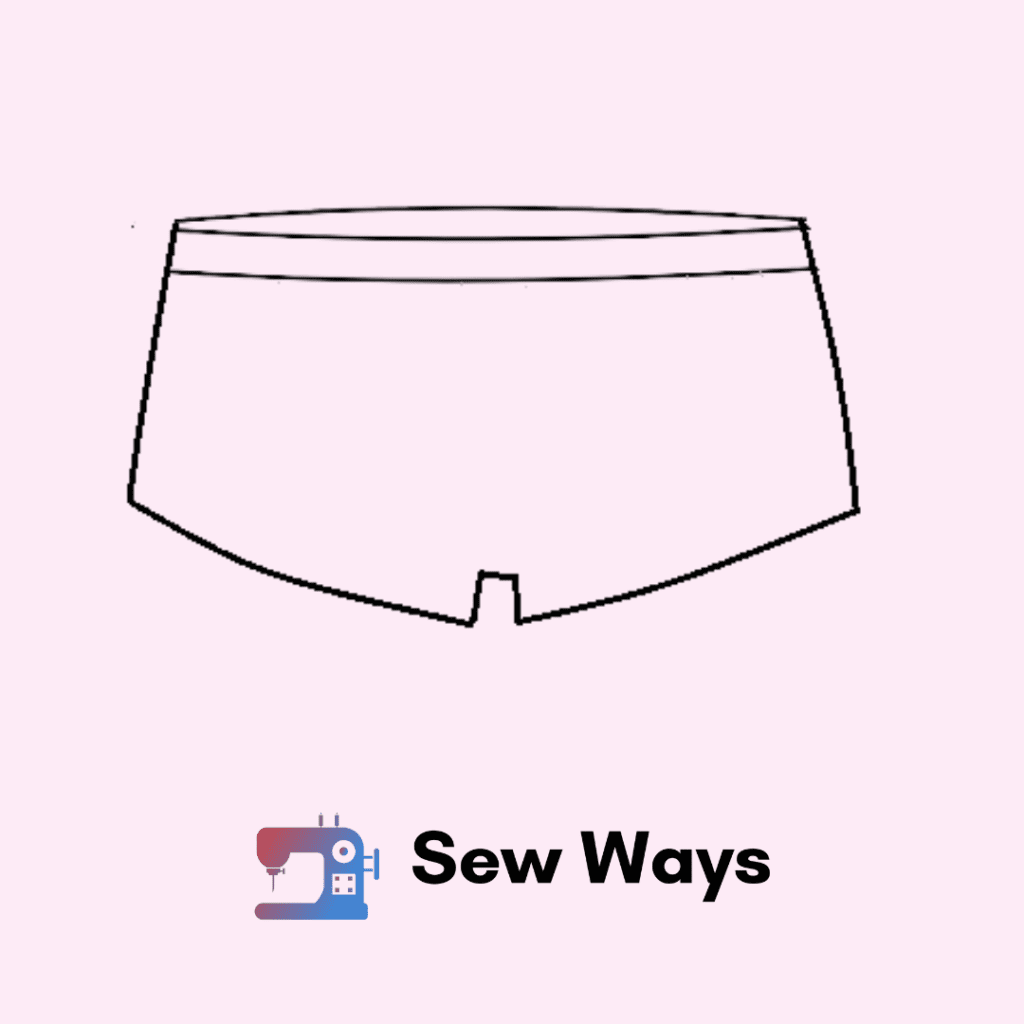 Boothy shorts are also called daisy dukes. Women mostly use them as underwear because they are very short and provide very little coverage.
Camiknickers / Teddy (Women)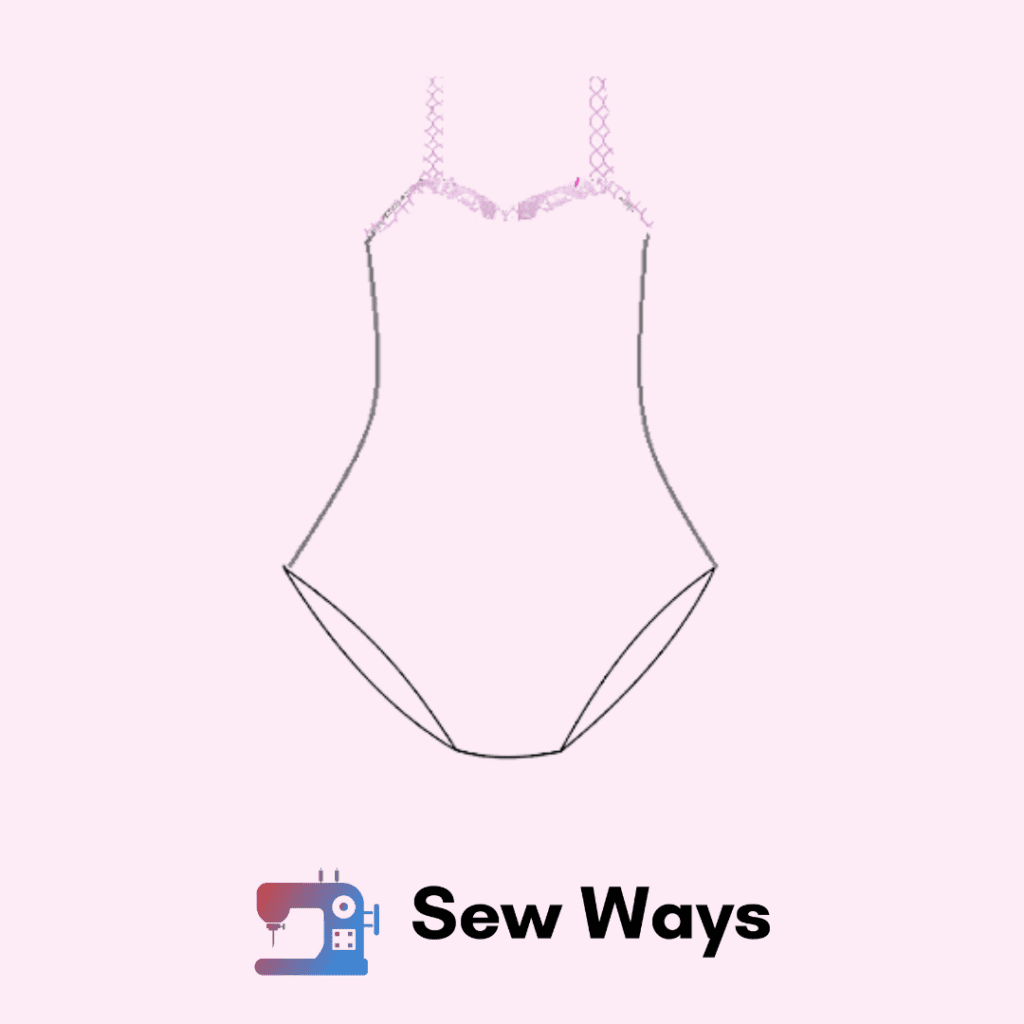 These are a combination of a camisole and a panty. They are essentially one piece of cloth that will cover your upper body as well as your lower body. You can essentially wear them under all kinds of jeans, loose pajamas, and pants. Camiknickers are comfortable to wear for daily use.  
C-String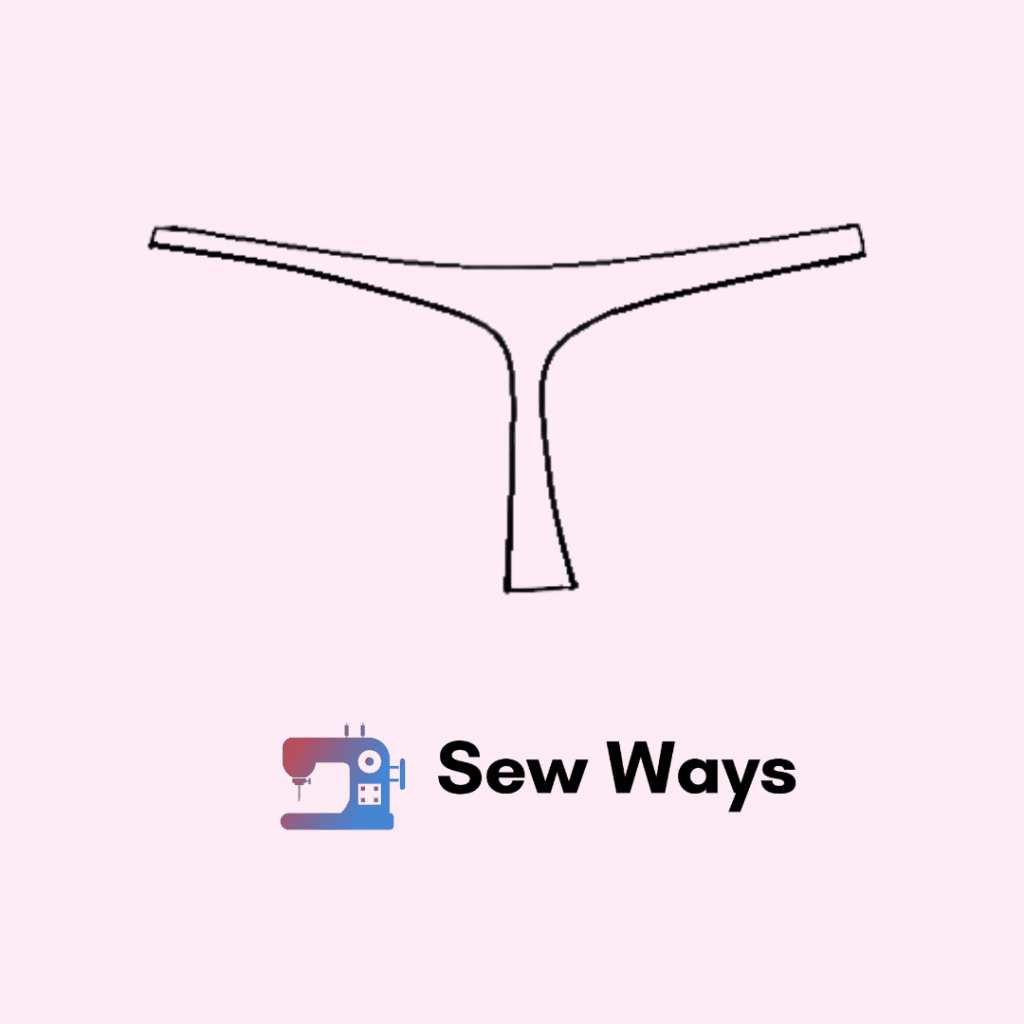 C-string is new trendy underwear and is also considered as new age swimwear. Unlike its name, it doesn't have any string and rarely provides any worthwhile coverage around the area. It has an attractive design with netting and cotton.
You can wear it during sunbathing, on fantasy nights and at the seaside. It is extremely lightweight to wear and you can pair it with dresses, bikini tops, and shirts. However, never wear it on your period's days. This skimpiest bikini is the trendiest in fashion.  
G-string Panties (Women)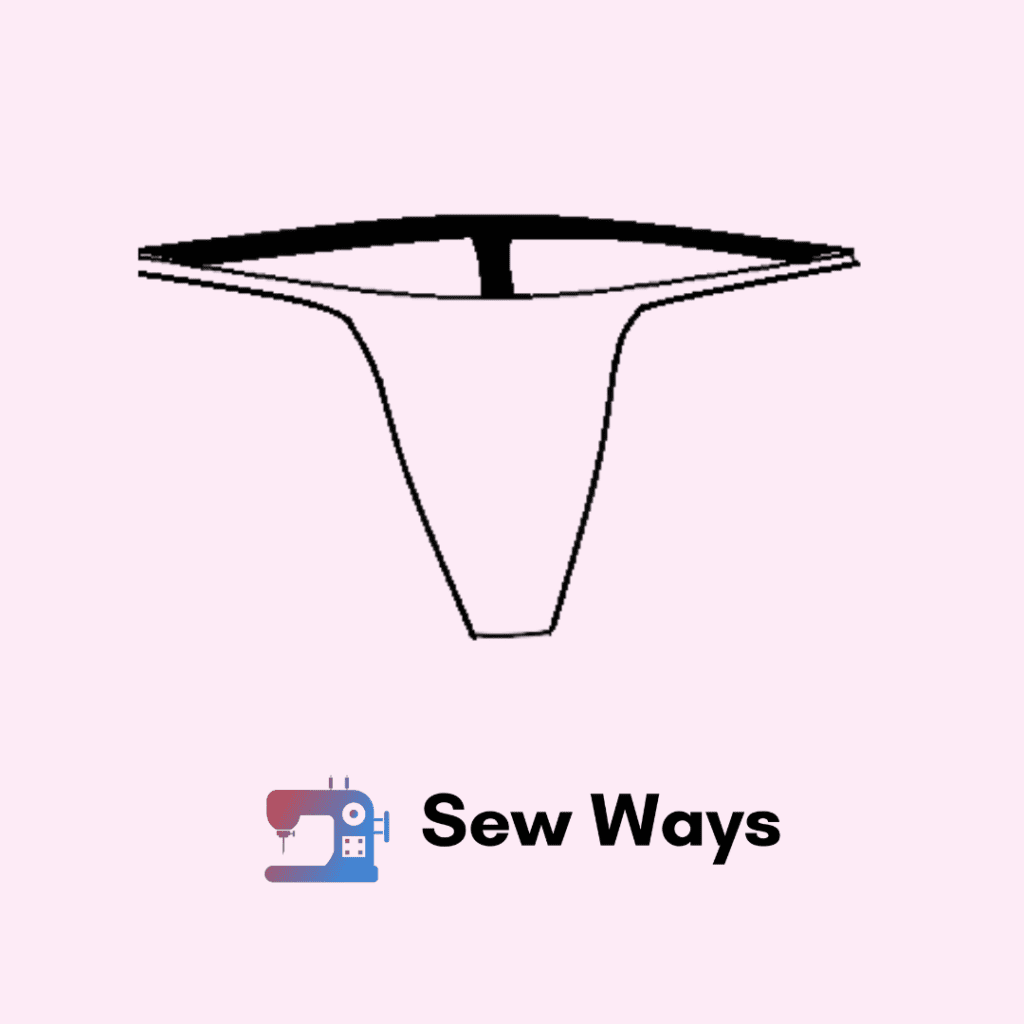 Let me say, these panties provide zero coverage. They feature a triangular cloth on the front side and the back is essentially fully exposed. They are slightly similar to the thongs and only wear them when you really want to go commando. With them, you may feel uncomfortable initially, but with use, you will get comfortable.
You can essentially wear G-string panties with leggings and bodycon dresses. Additionally, the good thing about them is that they won't make their almost non-existent panty lines visible if you wear them under tight dresses.
Long Johns (Men)
These are also your thermal underwear because of their quality of keeping warm. They have long legs up to the ankles and are lightweight. They are essentially available as two pieces in the market – underwear paired with a top. Additionally, they have a moisture-wicking feature due to the usage of form-fitting fabric.  
Maternity Panties (Women) 
These panties have bamboo stretch fabric make-up and provide support to the growth during pregnancy without any hardness. Moreover, they accommodate the growing belly with the help of a fold over the top edge. The comfort they provide to the pregnant makes them the best to wear during pregnancy.
Maternity panties also have the anti-odor feature which keeps the mommies-to-be fresh and happy throughout the day. You can suitably pair them with a maxi, jeans, or tank top. If you want to enjoy your pregnancy journey comfortably, then they are a must-have. 
Post-Pregnancy Panties (Women) 
These panties minimize the bulgy belly appearance after pregnancy. Moreover, they also minimize the pressure on your hips and back and this helps in easing the discomfort. They are highly comfortable and provide good support to the back. In short, they must be in the top drawer of new mommies.  
Open Crotch Panty 
This women's underwear is lacy and stylish. As its name says, it has an opening at its crotch. You will love that it is breathable, comfy, and lightweight. They go well with gowns, shirts, and jumpers. This is essentially something in innerwear that you would love to wear on your date night. However, open crotch panties are a big no on your period days.  
Sports Underwear / Athletic underwear
To provide maximum support to the athletes, there are Jockstraps. They have a pouch in front and bands that connect at the waistband. A jockstrap acts as a guard for the prevention of any kind of testicle injury as one can insert the cup in the pouch when doing any kind of rigorous activity. You can wear these with sportswear as well as tight pants.  
Thong (Men & Women)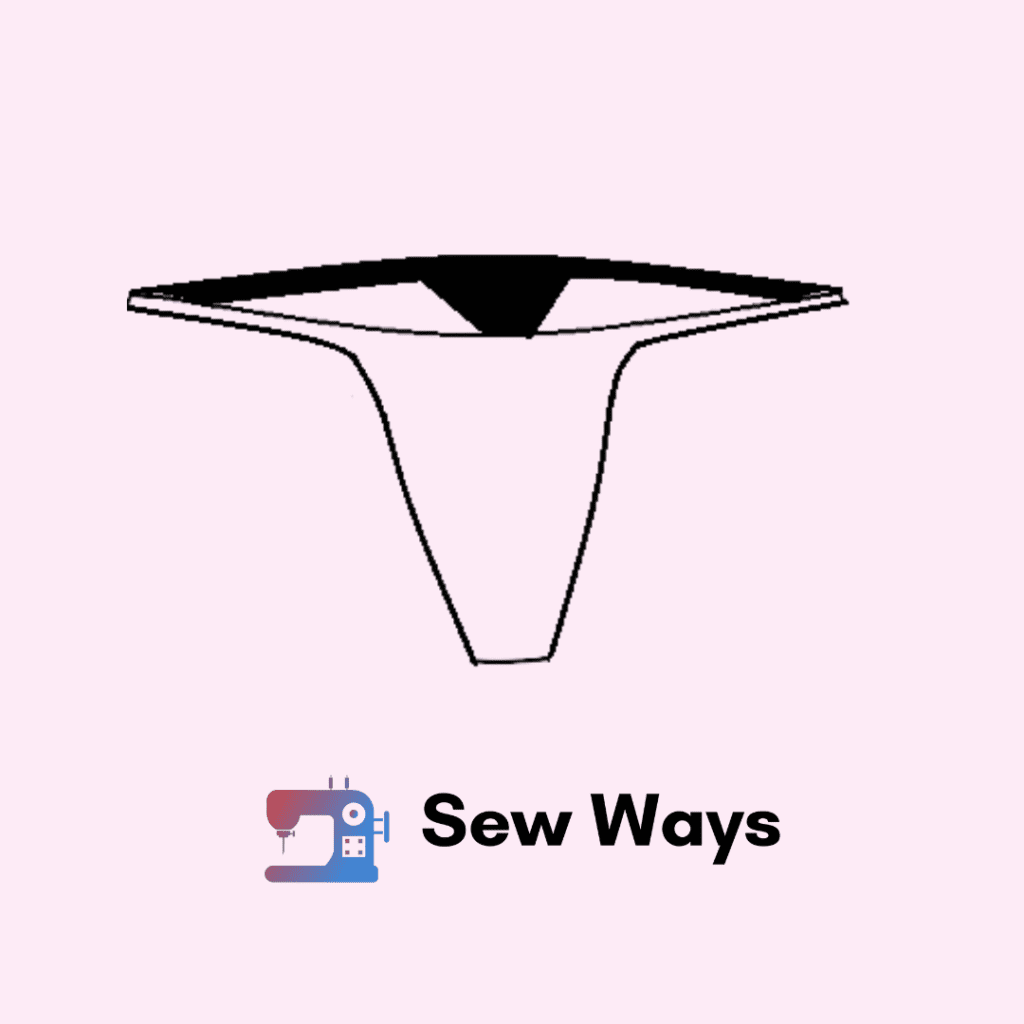 Thongs provide the minimum coverage to the user. They just have a center string that rests between the buttocks. A good point about them is that they have no panty lines. Thus, men who do not want prominent lines of underwear can wear them. You can essentially pair them with anything and can carry them to a spa or beach. 
For women, thongs are full of styles and come just below the waist. They don't provide much coverage and have just a patch of fabric at the front. Their breathable material adds the comfiness they are famous for. Thongs are easily one of the most glamorous picks on any type of underwear list, so they are a great choice for your honeymoon or date. 
Tights / Pantaloons (Men & Women)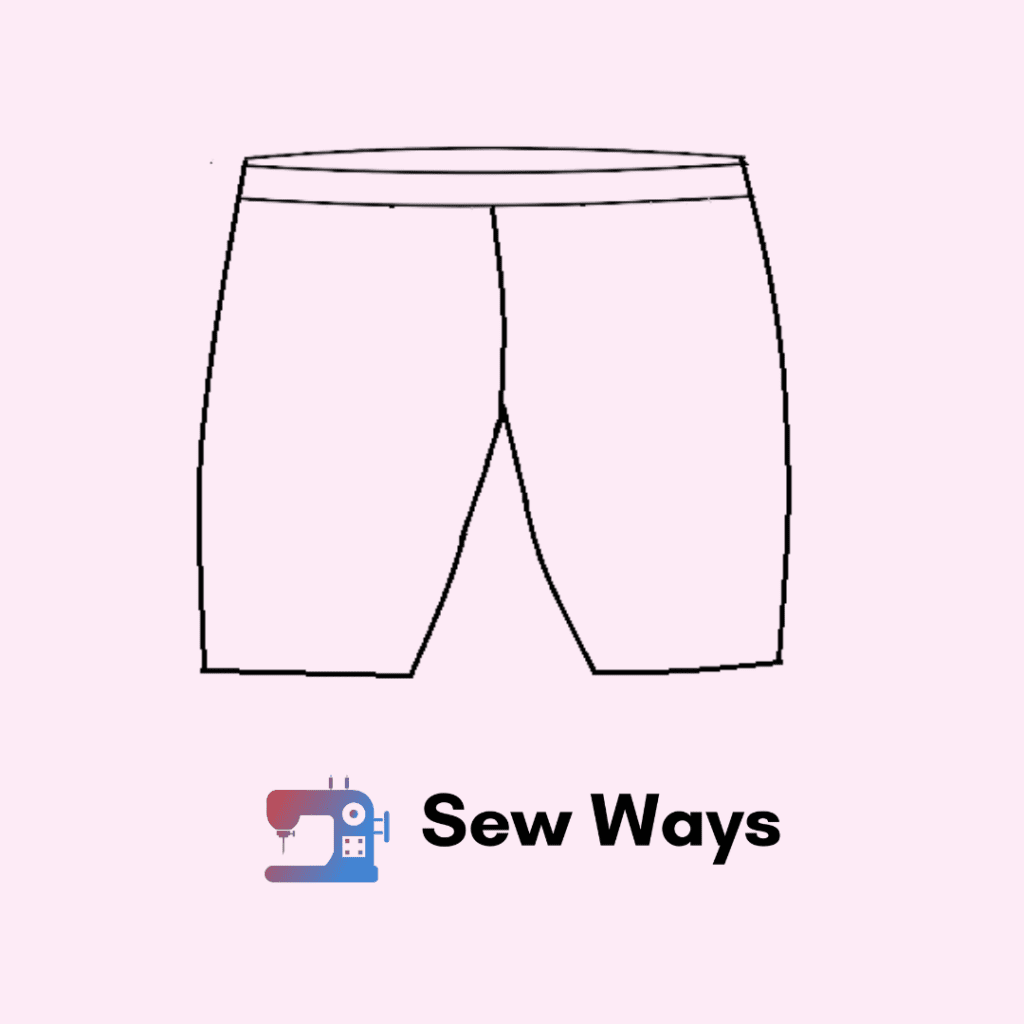 Tights go well under the trousers and shorts for both men and women. They are closely fitted to the skin and efficiently cover the body from waist to ankle. They come in different types and can vary depending on the weather condition you use them in. If you want a tight for keeping yourself warm, you can use thermal tights. If you need support, then running tights are available to facilitate you.
Final Words
There you go, we have listed some of the most common and widely available types of undergarments for men and women. This list broadly covers all the underwear styles that are in the latest trends. Believe me, it always brings great pleasure to try new things out and get out of traditional one-styled and colored underwear. Just be bold, keep your comfort and preference at the forefront and enjoy this journey of trying different kinds of underwears.