In addition to hot coffees, cold air, and winter festivities, fleece is another thing that is waiting for us, whenever the winter arrives. Away from general winter wear, fleece is a new trend in the market that is making people attracted to it, with its soft and warm fabric. What is fleece and what it is used for? Is it sustainable? What are the types of fleece? Everything related to this fabric is mentioned in the below-written article, to help you guys learn the details of fleece and how it is used? Without wasting any more time, let us start with the in-depth information related to fleece.
Everything You Need To Know About Fleece
This informative article contains information related to what is fleece, how it is made, its types, uses, pros and cons, and all you need to know. We will initiate the information on a fleece from the material used in its construction and what is its construction procedure. Then we'll move towards the types and the comparative study of fleece versus wool. Moreover, this article will also let you know about the advantages and disadvantages of fleece so that you can select it according to its adequacy.
What Is Fleece Material And What Is It Made Of?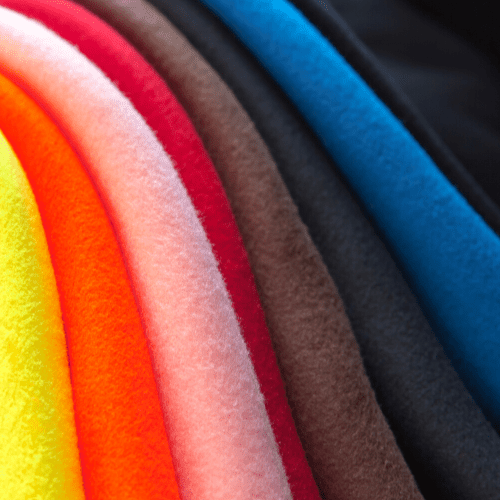 Fleece somehow resembles polyester but not the exact copy of it. Although, it feels and looks similar to polyester but is made with a different and unique procedure. The petroleum derivatives that are used in the construction of fleece material are heated until a thick syrup consistency is achieved.
This thick syrup consistency is then hardened and is spun thoroughly to form the threads for fleece. After the spinning, very fine and thin polyester fibers are achieved. These polyester fibers are then brushed out after weaving them into a soft fabric. The resulting product is a thin, soft, breathable, and warm fabric that is called fleece.
Types Of Fleece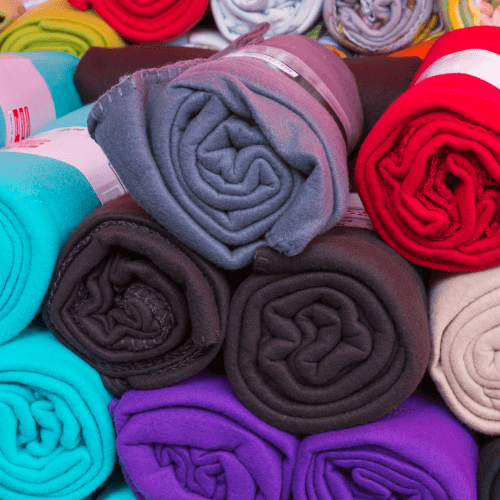 Fleece itself is not a specific term, instead is a general term, used for the fabric usually worn in winters, which can retain heat and is soft and very fine in texture. 11 multiple types of fleece fabrics can be used as a stand-alone fabric or as a lining. These are anti-pill, blizzard, cotton, polyester, bonded, French terry, microfleece, plush, Sherpa, spandex, and polar.
All of these are different from each other in their specifications and characteristics. Moreover, each of them has its advantages and disadvantages too. Before selecting the best quality fleece, look for the details of each of these types, to make the selection the most suitable.
Comparative Study With Wool
The most commonly compared fabric with fleece is wool. This is because fleece resembles the most with wool, both in warmness and look. That's why we have studied wool in comparison with fleece. And the results of this comparative study are mentioned below under each heading.
Fleece vs. Wool
Wool is a natural fabric that comes from sheep. Whereas, fleece is a synthetic fabric that is made with the use of polyester; the polyester used is a type of plastic. Go through the following details to make sure you have learned everything related to fleece versus wool.
Breathability
Because wool is a natural material it is highly breathable when compared with fleece. Alternatively, fleece is comparatively less breathable because it is a synthetic material and is treated with chemicals in the form of flame retardants.
Warmth
Wool is warmer than fleece but only until it is wet. Whereas, fleece is very warm but still less in comparison with wool.
Durability
Fleece fabric is unmatchable when it comes to durability. It is constructed in a way that serves you for longer times, without affecting its performance and efficiency. And when compared with wool, there is a noticeable difference in the durability and longevity of both of these materials.
Softness
There is no match to fleece when it comes to the softness and finesse of the fabric. Fleece at times feels like cotton in its softness. Alternatively, wool, although it is soft but can sometimes feel hard and scratchy.
Moisture-Wicking
Low absorbency has been noticed in the fabric of fleece when compared with wool. It dries quickly and does not turn to absorb water for longer times. Alternatively, although the wool repels water, it also can absorb it rarely. And in case the wool has absorbed water, it will take a lot more time to dry than any other fabric.
Is Fleece Sustainable?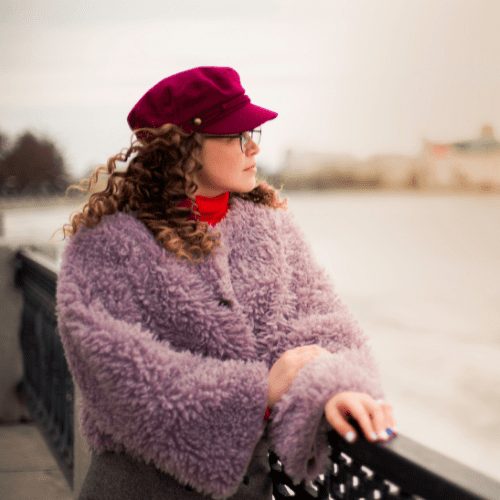 Yes, we can say fleece is sustainable and amazingly durable, making itself able to tolerate cold for longer times. It depends on its construction. If the construction of the fleece is done entirely with the use of 100% recycled materials, it is both sustainable and eco-friendly. Alternatively, if it is constructed with the use of polyester which is obtained from plastic, it can be or cannot be eco-friendly. This depends upon the selection of plastic used in the construction.
Advantages Of Fleece
It keeps you warm for longer and gives you a nice feeling of warmness in winters.
Because it is soft, it is a great choice for staying comfortable in winter.
Fleece can also be used for making pajamas, blankets, and sweaters.
They're highly comfortable to wear and do not give you any rough or itchy feeling.
Fleece dries too quickly, in case it has absorbed water.
When it comes to softness, there is no match between fleece to any other fabric.
Fleece is lightweight and comparatively easy to wear and carry as a blanket.
It requires no maintenance and does not take much of your time in its care.
Fleece is not expensive, but rather affordable for most of the users.
Disadvantages of Fleece
Fleece is comparatively less warm when compared with other winter fabrics.
At times, the construction of fleece is done in such a way that makes it hazardous to the environment.
It is unable to tolerate high temperatures, meaning you cannot wash it with high-temperature water, as it can damage its functioning.
Because fleece is not windproof, it is unable to stop air.
It has strong static electricity resulting in the ability to attract pet hairs, dust, lint, and dirt.
Frequently Asked Questions About Fleece
Is fleece breathable?
Yes, to some extent fleece is breathable but we cannot say that it is better in breathability, when compared with other fabrics used in winters. Moreover, the breathability of fleece is affected because of the chemical treatment and the use of synthetic material in the construction.
Where does fleece come from?
Fleece is made up of polyester known as polyethylene terephthalate or at times with the use of synthetic fibers. These synthetic fibers are also at times mixed with other materials such as fiber, wool, natural fibers, or sometimes recycled fibers.
Is it easy to stitch/sew fleece?
Yes, stitching and sewing of fleece are quite easy and quick. It does not take much of your time and does not require extra cleanliness and neatness for finishing. Because fleece is a soft fabric, it is easy to manage while stitching.
Is fleece bad for the environment?
Fleece is generally not good for the environment. This is because it is constructed with the use of non-renewable resources and often demands extra chemical treatments. These treatments and construction materials make it unhealthy for the environment.
Is fleece synthetic?
Because fleece is constructed with the use of polyester and polyester is a synthetic material, so we can say that yes, fleece is a synthetic product. Moreover, this is the reason why it is considered bad for the environment.
What does fleece look like?
It looks like fur but is not fur. Because it is made with the use of fine threads of the fabric, the fleece material is very soft and warm to touch. It mimics the look of animal fur but is not the same.
Final Thoughts
Fleece is an amazingly innovative invention. It will not only help you in keeping you warm during cold but also ensures you stay active and fresh. It looks like fur but is not the same. You can use fleece to make sweaters, pajamas, blankets, and hoodies too. Although there are some disadvantages of fleece but still when it comes to benefits, the pros truly force us to buy this super warm, cozy, lightweight, soft, and mushy fabric.