Checkered patterns are repeating patterns of squares, rectangles, or other shapes. There are checkered patterns of different types; and some checkered patterns are quite popular. Other checkered patterns might be found on checkered tiles or checkered shirts.
Types of Checkered Patterns

Argyle is a checkered pattern used to make clothing. It is made up of rows of repeating diamond shapes. Argyle checks are known to be used on clothing for people who are more fashion conscious. It can be commonly seen on socks, jumpers and, of course, t-shirts. They are used by sportsmen as well as people in the business world during formal functions. A pink argyle checked shirt is nice for casual wear or for wearing to work. It's very stylish and fashion-forward.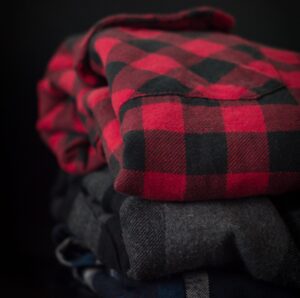 A buffalo check is a plaid fabric that has black and white or red, blue, and green. They are usually made in wool or polyester. The most typical color combination for this pattern is black, white, and red. These colors can be combined in different ways to come up with different styles of buffalo plaid.
It is usually used to make men's shirts, women's dresses and skirts, pullovers, jackets, vests, and coats. The fabric can also be used for making curtains, table cloth, napkins, bedding, or upholstery.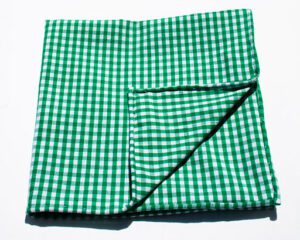 A gingham check is a checkered pattern fabric that is characterized by alternating light and dark stripes. The darkest black stripes are usually in the middle of the lightest white stripes. The gingham check fabric is used in shirt and dress patterns, as well as accessories like pillows, napkins, and sheets. 

[source]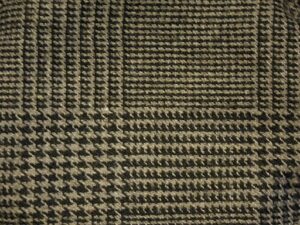 A glen check is a type of fabric that has a pattern that consists of small squares. It is most commonly used for items that are going to be laundered or dry-cleaned often, such as curtains, upholstery, and clothing DIY projects like kilts or tartan skirts.
[source]
A Mini Check is a pattern that is a smaller version of a plaid design. A Mini Check design has a stripe running from top left to bottom right and then returning to the top left. Its individual checks are generally thinner than the original plaid pattern. They are usually found in home goods such as upholstery, tablecloths, dish towels, and curtains.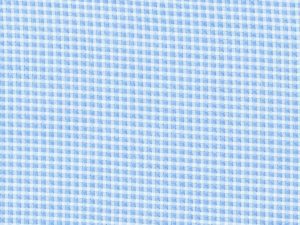 Pin check fabric is a type of fabric with tiny, repeating patterns. These fabrics are often used as the lining for certain garments. Pin checks may seem similar to gingham at first glance, but the two patterns have several differences that set them apart from each other. The biggest difference is the weave, but pin checks are also most often made in solid colors. Gingham sizes tend to be more limited than pin checks, so there is less variety when it comes to fabric choice. Pin check fabrics will also most often require lining because they are not woven as tightly as ginghams and would easily fray along the edges.

A checkerboard pattern is a grid made of two colors of squares. The checkerboard pattern can be recreated with many different objects. For example, checkerboard patterns are often found on floor tiles or carpeting. They can also be made with checkerboard stickers or even checkerboard buttons.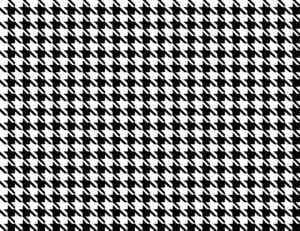 Houndstooth, sometimes spelled hound's tooth, is a design of fabric or paper with a pattern resembling the series of dashes that make up the cornice molding of an architectural dog's tooth. You can make hats, scarves, sweaters, ties, shirts, pajamas, blazers, coats with houndstooth fabric patterns.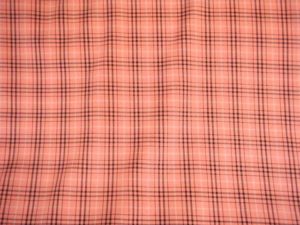 A Dupplin Check is a pattern of woven cloth that is created by Dupplin Stitch. Dupplin Stitch is a type of weave that only involves the use of one piece of warp thread. Dupplin Checks are used to make things like tablecloths, napkins, runners, and damask.
Graph Check
It is a graph grid design in the form of squares, rectangular boxes, or triangular shapes. Graph check patterns can be very nice and elegant on many different types of fabrics such as cotton, silk, and lace.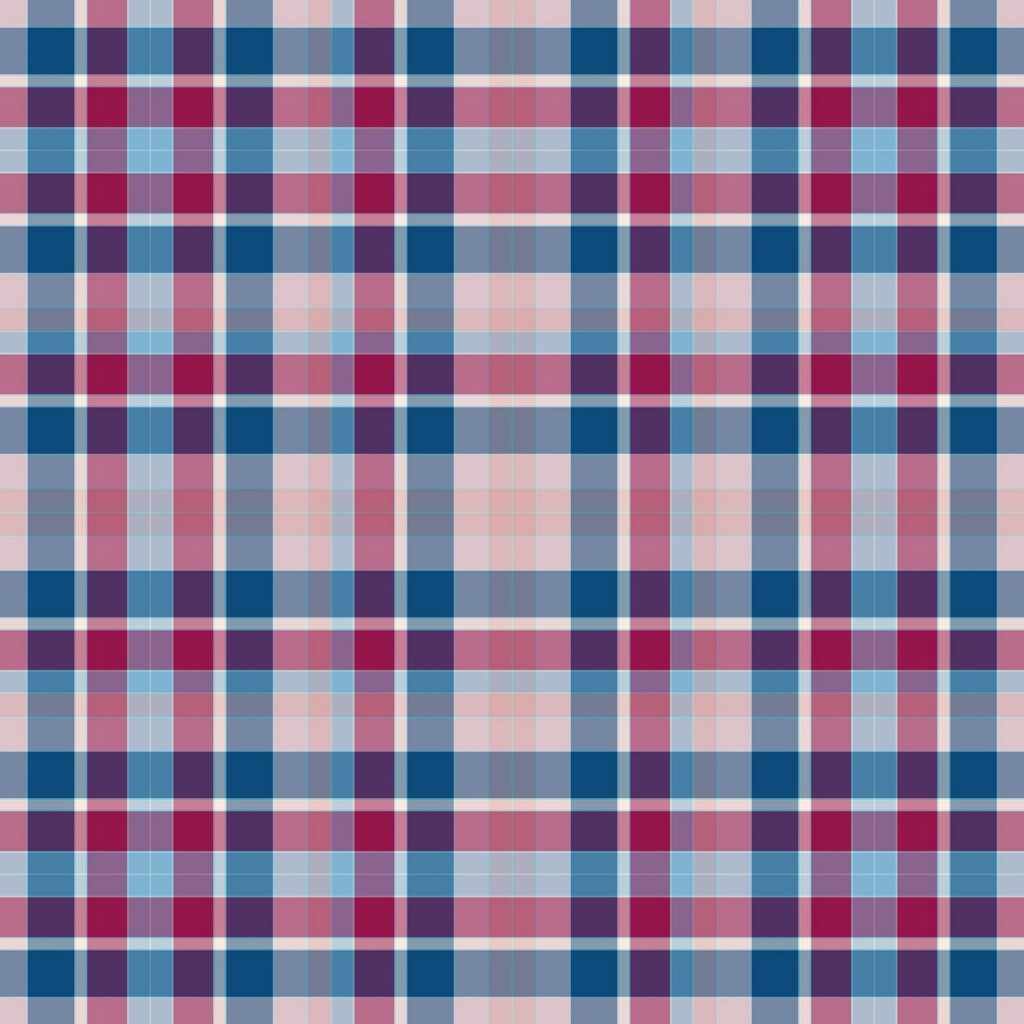 Madras checkered pattern is a graph grid design in the form of squares, rectangular boxes, or triangular shapes. Graph check patterns can be very nice and elegant on many different types of fabrics such as cotton, silk, and lace.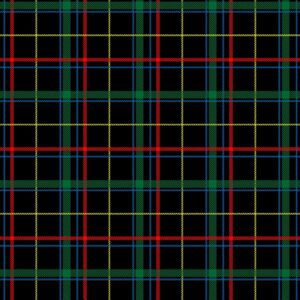 Plaid checks are the pattern formed by two sets of perpendicular lines or stripes that cross each other, such as red and white or black and yellow. The colors in plaid checks can be any colors you want to combine together. They're normally used for plaid shirts, but if you put them on your fabric you can do anything! 
Shepherd's Check
Shepherd's check patterns are made up of an even-sided central rectangle with four parallelograms with similar shapes and sizes, but different colors. The shepherd's check pattern is often used on quilts, clothing, and curtains.
Tattersall Checks
A Tattersall pattern is a check pattern with large checks and stripes so they go diagonally. They are used most often for women's clothing, shirts, skirts, and men's coats. The pattern sports a horizontal orientation as opposed to the vertical orientation of other patterns.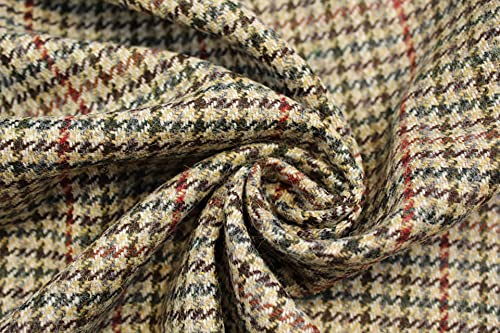 Gun club checks are small patterns with a checkerboard pattern on it. Gun club checks can be anywhere from ¼ inch to 3 inches in size and are typically used on shirts, pants, and jackets. They can also be found on ties and other men's goods.  
The windowpane pattern is made from checkered squares of contrasting colors. Windowpane pattern can be used in any type of sewing project, but they are most often used to make quilts, window valances for children's rooms, window treatments for bathrooms and kitchens, window curtains for sitting rooms, window panels for bedrooms and dens, throws and other small home projects.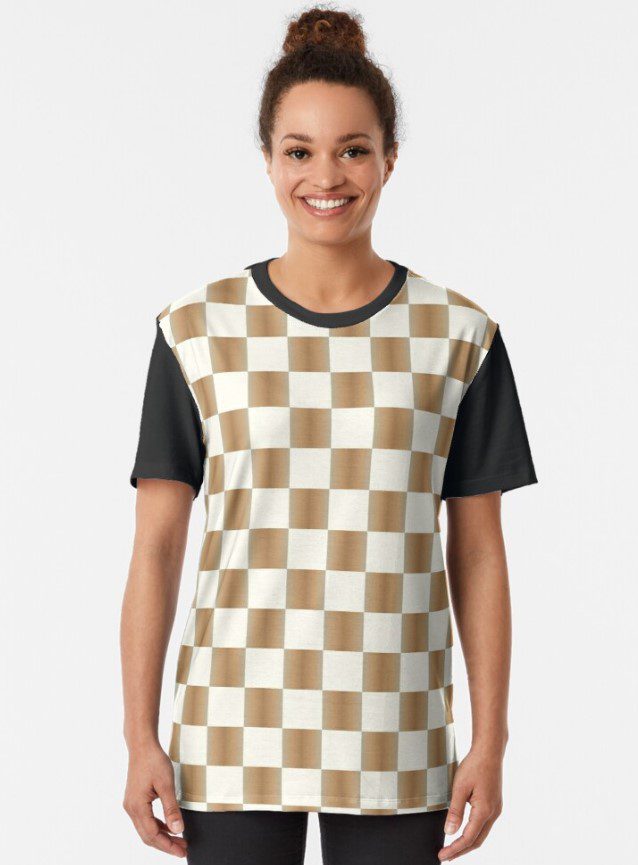 Ichimatsu checks are a type of checked pattern that is traditionally used in the Japanese clothing industry. The Ichimatsu checked pattern can be used anywhere you want to add a traditional Japanese flavor, such as kimonos, purses, or handbags. 
Conclusion
If you're looking for a checkered pattern to use in your next sewing project, we've got you covered. We've listed the types of checkered patterns and their uses so that you can find one that's perfect for what you need it for.